Finger Slinger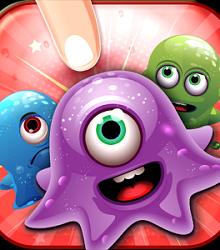 These tiny but deadly jelly monsters are here to get you. You've got to dodge them to survive BUT you can't lift your finger. Swipe as much as you can and as FAST as you can but avoid the clever little creatures. How HIGH can you score? Survive till as long as you can and CHALLENGE your friends to beat your high score. Easy to play, Hard to MASTER.
Download it for free!
AND..
Check this thing out!