Ludo Challenge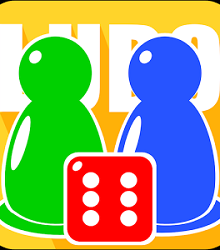 Ludo Challenge is a game based on a well known Ludo board game with a lot of new features to increase challenge.
Game features:
possibility to play against human or computer
possibility to use rolling dice
possibility to use "guessing" by six rolling dices
possibility to use pattern
Try "guessing" if you believe more in your intuition.
Try pattern for opponent if you would like to test your ability to beat it.
Try pattern for yourself to test your ability to create and use it in better manner then opponent can do.
Each players start the game with four tokens. The player whose all four tokens reach home first wins the game.
Download it for free!
AND..
Check this thing out!